If you love your dog as much as we think you do, you'll want to bake them these peanut butter pumpkin treats! These treats are easy to make and only use 4 ingredients & from start to finish take about 30 minutes to make.
---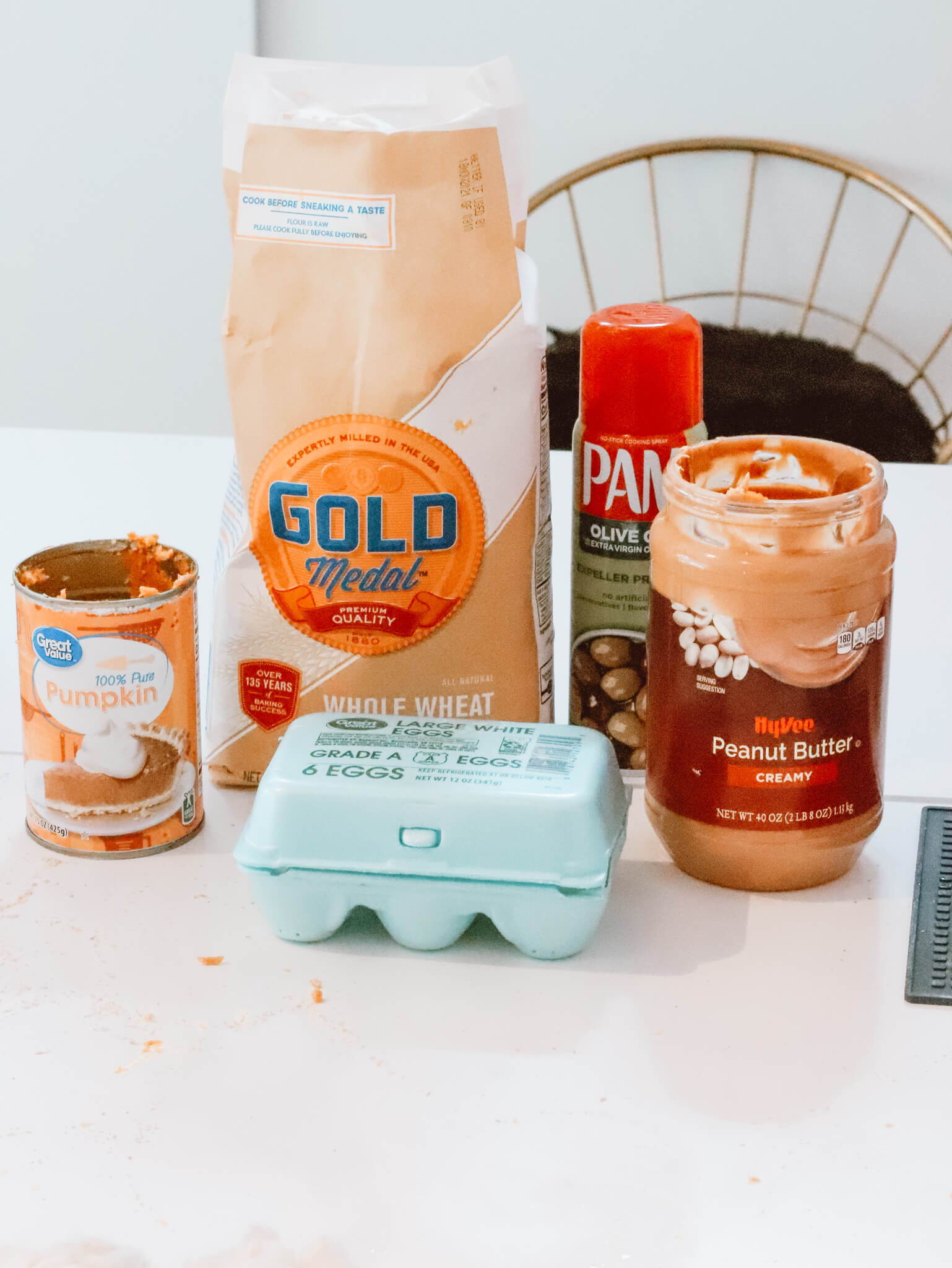 ---
1/4 cup all natural peanut butter (make sure it does NOT contain xylitol)
2/3 cup pumpkin puree (100% pure pumpkin, NOT pumpkin pie filling)
2 large eggs
3 1/2 cups whole wheat flour (substitute for oats if your pup is sensitive)
---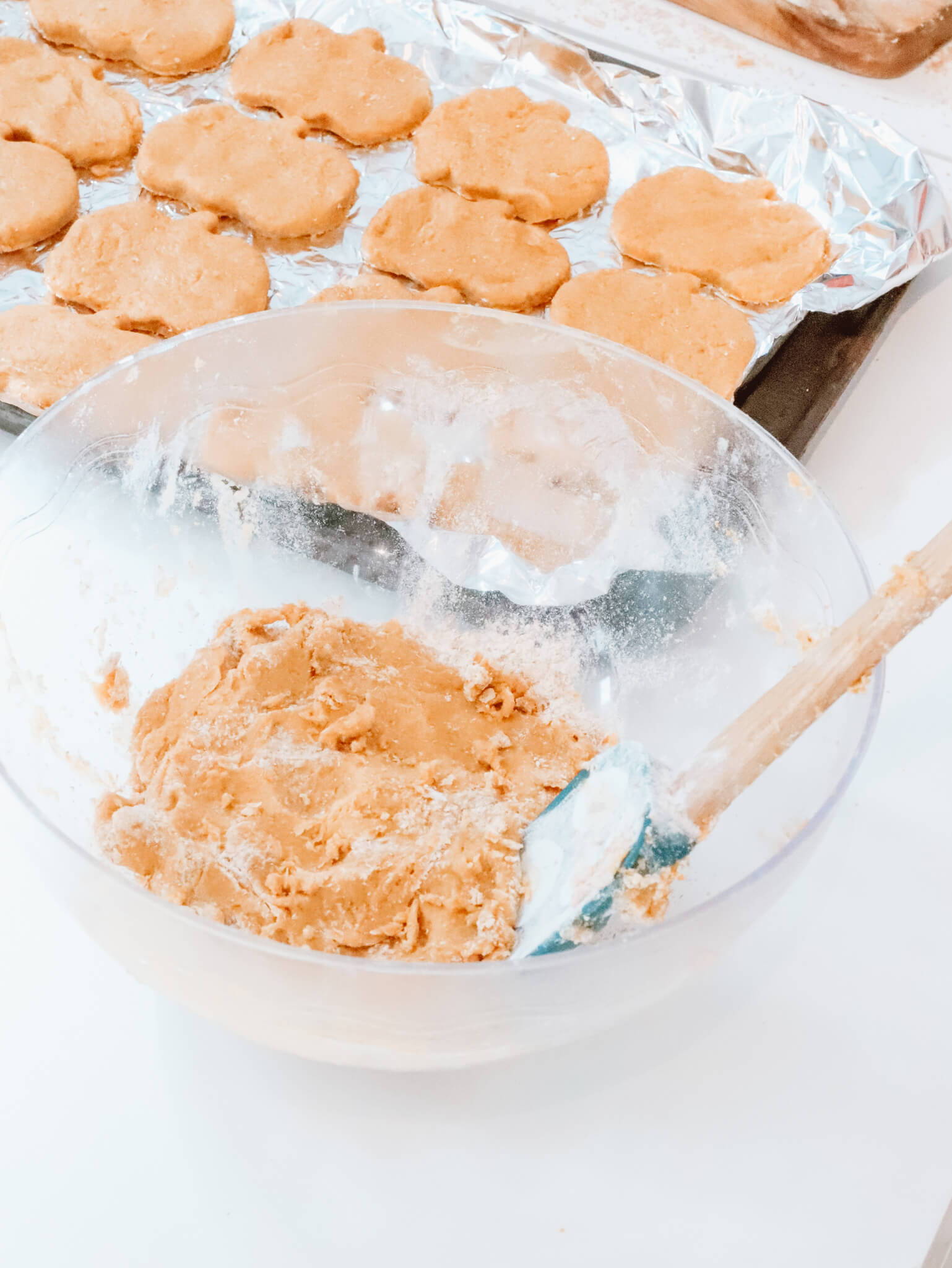 ---
How to make homemade dog treats:
Start by preheating your oven to 350. Next mix all ingredients together in a medium sized mixing bowl! For a work out, you can mix them by hand.. or you can use your standing mixer! Once you have mixed your ingredients to a stiff & sticky texture, roll it out to 1/2 an inch. TIP: place flour down before rolling out your dough to avoid sticking!
---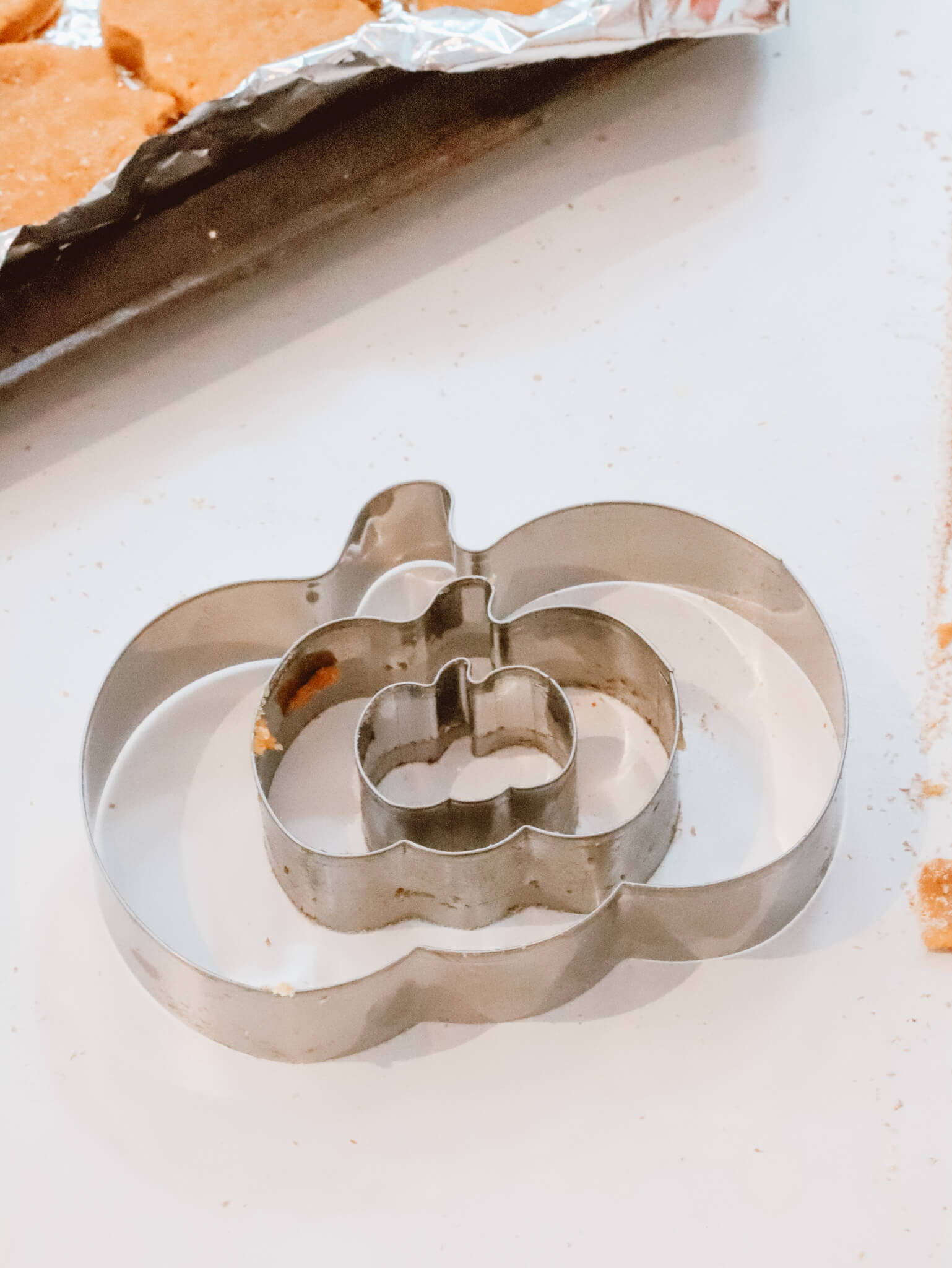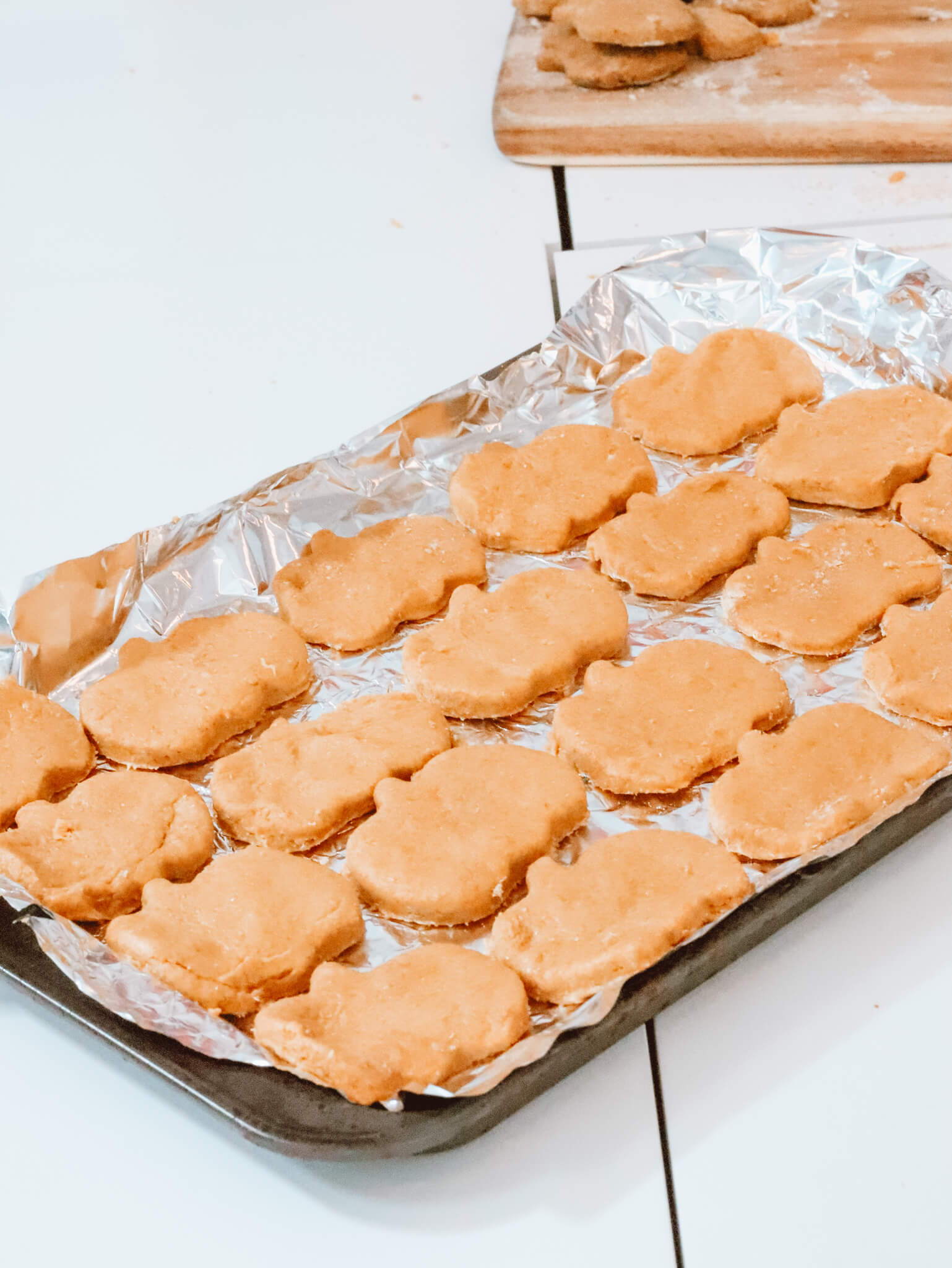 ---
After rolling out the dough, you will need to cut out shapes with cookie cutters or even a shot glass would work. We used pumpkin shaped cutters from this set for Fall. You can use any shape or size your pup would like!
---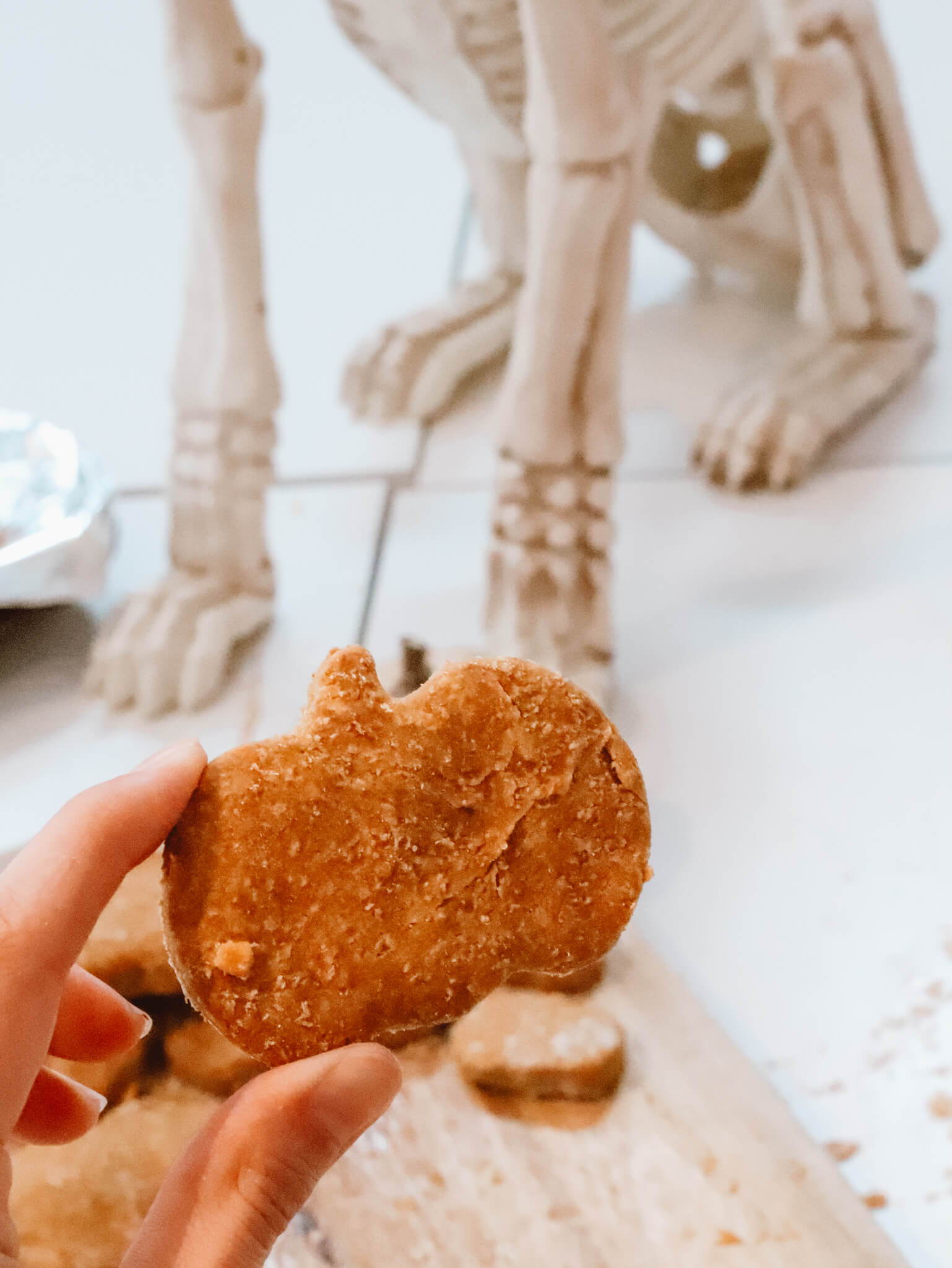 ---
Now you're ready to bake those treats! Place treats on a silicone baking mat or parchment paper and bake for about 20 minutes (or until golden brown). You can make them as soft or crunchy as your dog likes!
---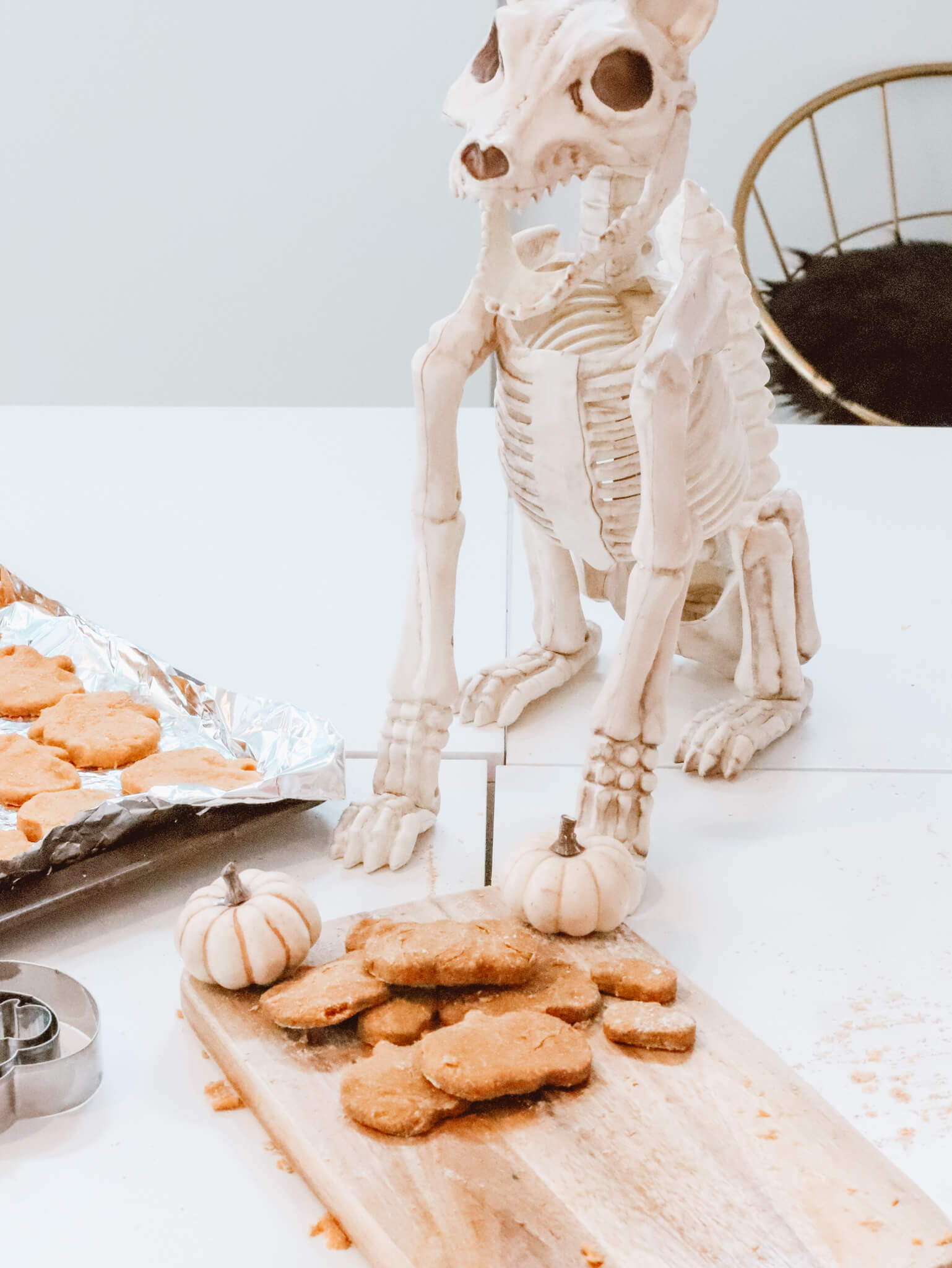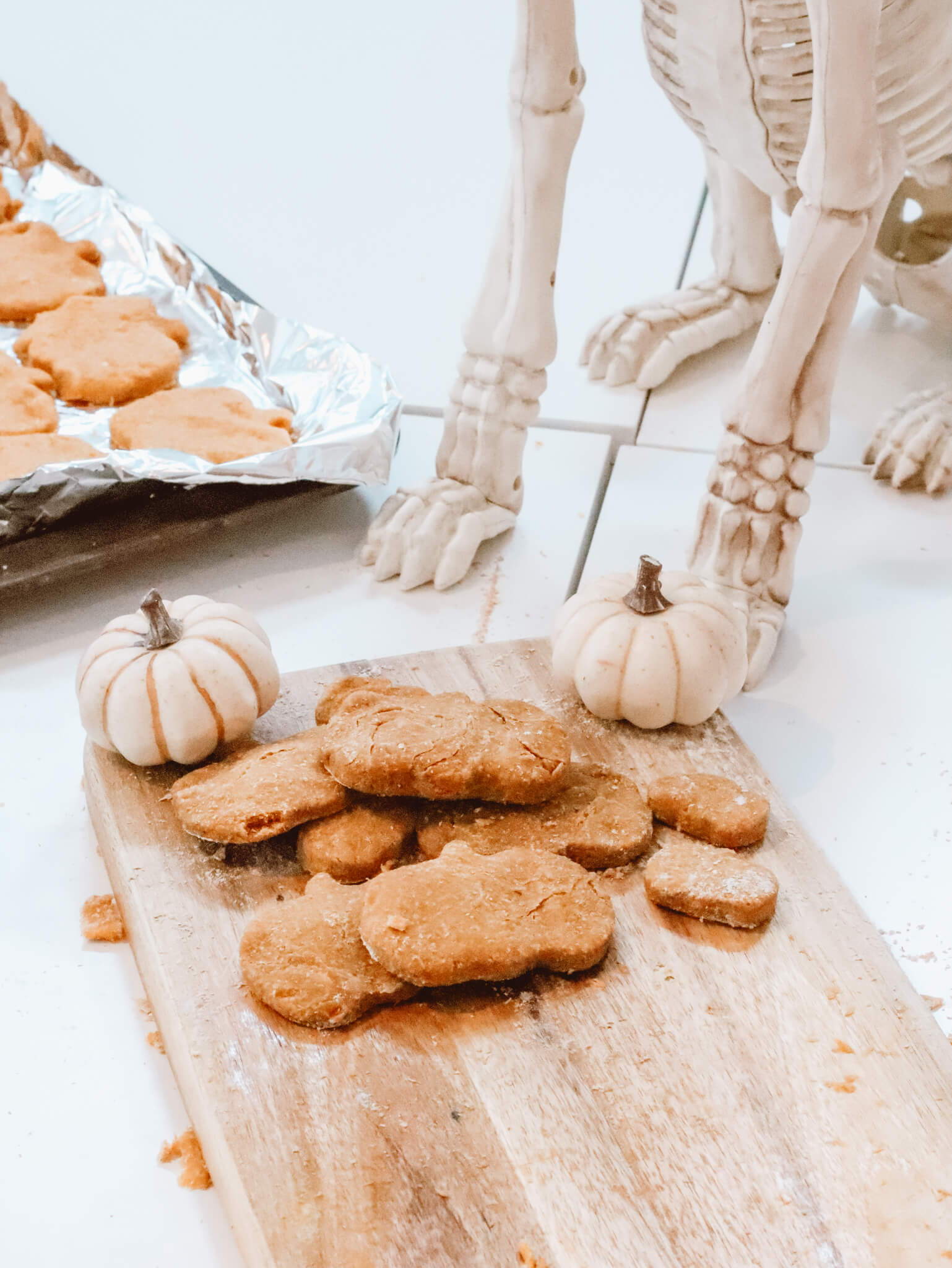 You can store these treats just like regular cookies, in an airtight container for up to two weeks, or in the refrigerator, for up to 1 month & up to 6 months in the freezer for your pup to enjoy!
---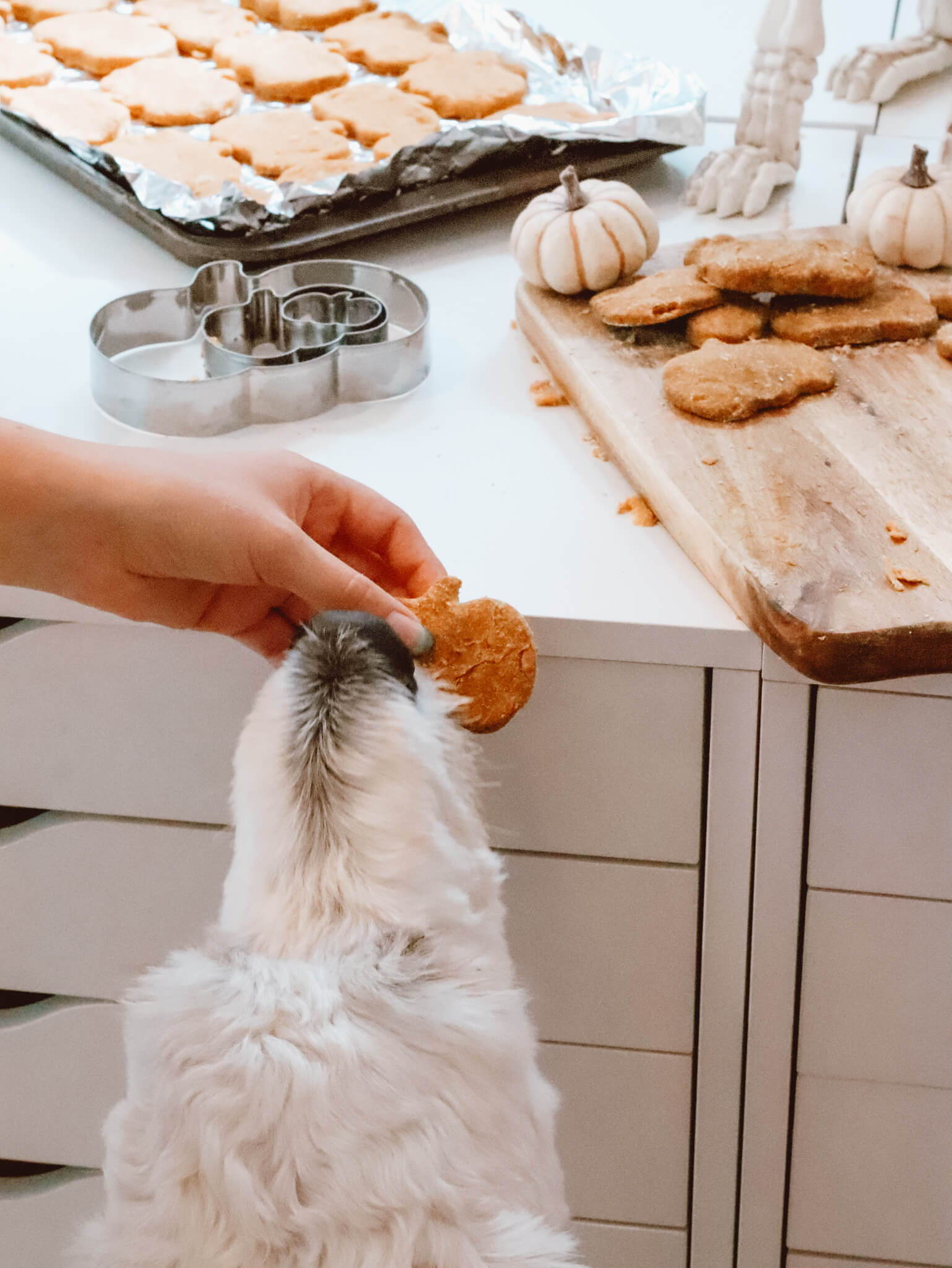 Don't forget to let your pup taste test!