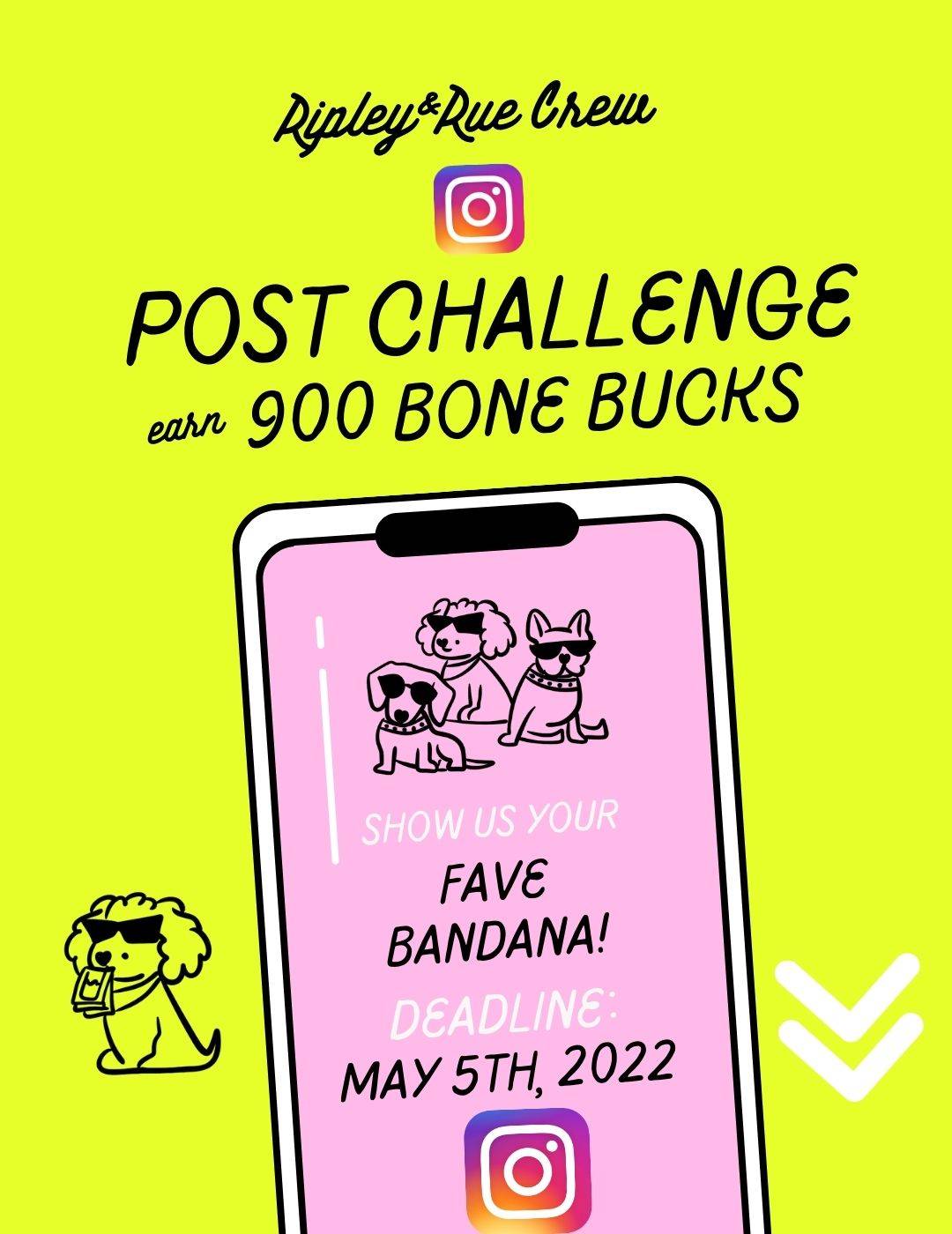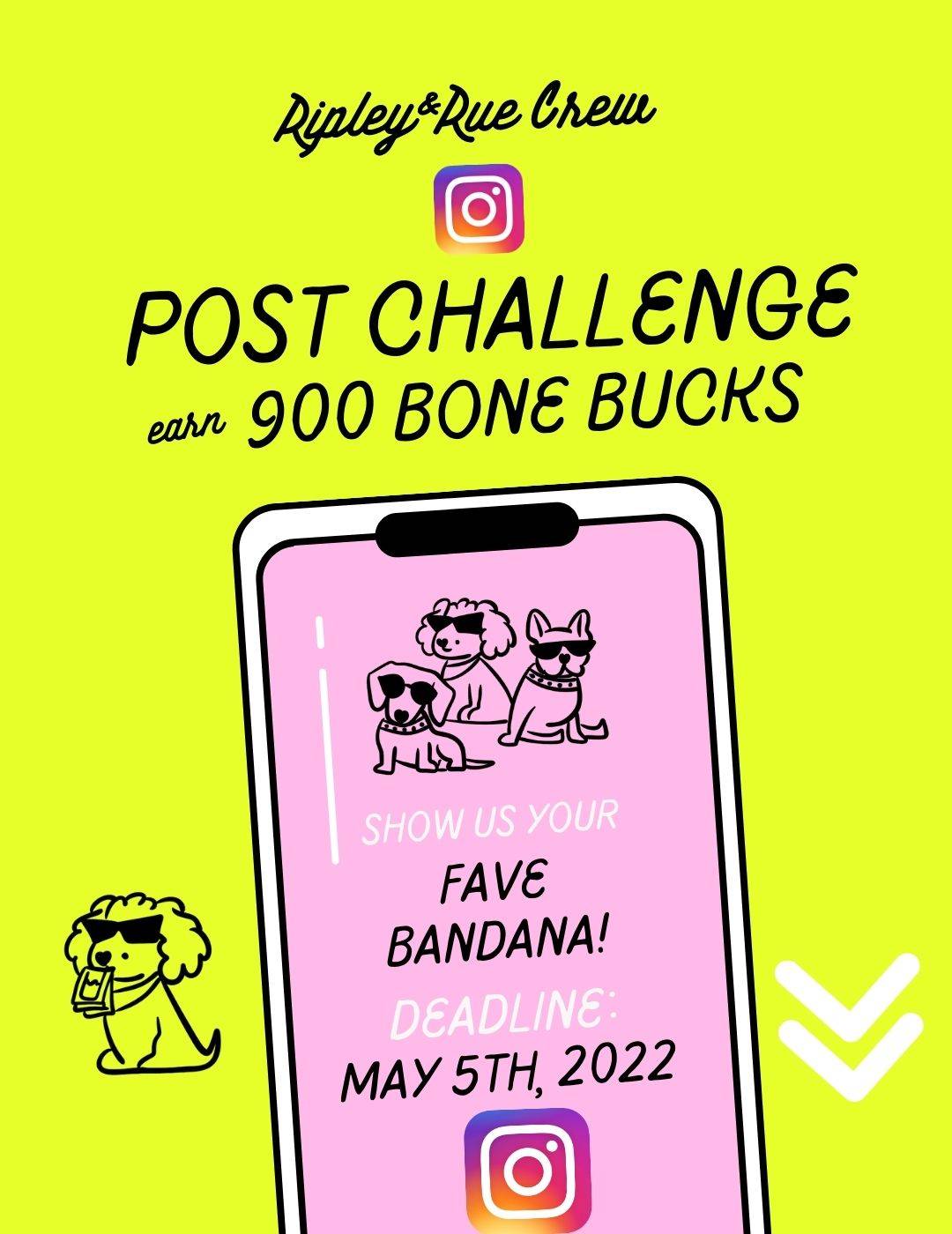 Complete this challenge for 900 bone bucks

---
challenge requirements - complete all 3 steps below to accept challenge and earn bone bucks.

post an in-feed post on Instagram of you in your fave R&R bandana!

Our bandanas are 🔥 right now! Let's see you in your favorite one! Post a cute photo or reel to Instagram in yours.
Must be a Ripley & Rue bandana and must be a new post starting today (no tagging us in oldie posts please).

(make sure to tag us in the photo itself, not only a caption mention so that we see it!

Complete the form below with your ig handle so we can see you completed the challenge

Make sure you do this step so you get your points added!

**by entering this challenge, you give Ripley & Rue permission to display your content on our website or social networks with credit to you. We will never use your content in paid ads unless we have your permission. Email us crew@ripleyandrue.com with any questions.
Tell us about your last purchase -- better yet, show us! Head to the products you recently purchased on our website and tap "write review." Get up to 400 bone bucks when you include an unboxing video or photo you and your pup wearing your new Ripley & Rue ✨
More ways to earn include making purchases, celebrating a birthday and even just signing up (you get 100 bone bucks for that and a 20% off coupon).
**a maxium of 2 reviews per day can be posted to earn bone bucks. You are able to post more reviews than over the daily limit, but you just won't earn bones for those extra reviews. Got a lot to say? No worries, just come back the next day to earn more. Reviews must be approved before bone bucks are applied to your account, so no reciting a
t-swift song just to leave a review (we'll email you when it's been approved - allow up to 72 hrs for approval).
How to cash in your bones for free sh*t

Treat yo' self! You earned it. Cash in your bone bucks for discounts, gift cards or save up for free gifts like a bandana or t-shirt of your choice - seriously the rewards are pretty flippin' cool.
**shipping must be paid on free gifts unless order total is over the required free shipping amount.
Refer new friends and get $20

Refer a new friend with your referral link found in your crew panel - copy & paste it into your IG bio, story links or email it straight from the panel! When your friend uses your link to purchase, they receive 20% off and you get a $20 gift card. Sound like a sweet deal, right? Start sharing now!
**Your referral must be a first time purchaser to receive the 20% off and for you to receive the gift card award.